BOSS OF SOCIAL MEDIA PLATFORM- Snapchat has mastered social media platforms because everything is stolen from here to other social media. But it still has a unique feature left over that cannot be replaced by any other app. Are you wondering what it was? It is all about "How is Snapchat score calculated" This article covers all the left out in detailed descriptions.
Know about the Snapchat score
On Snapchat, it acts as an indicator of your activity in the form of points to other Snapchat users.
Your Snapchat chat score works by combing the overall activity. And thus by summing up your sent and received snaps your Snapchat score is calculated. For every Snap, you get one point on sending and receiving.
By keeping up streaks, you can raise your Snap Score, which is the best way. Each individual user has their own Snap score, and by using your number, it tracks how active you are
Why is Snap Scores important?
On the app, it acts as an extra point you gain for an activity, but it is not a random number.
It gives you a point by using the app and additionally adding some vital information to your profile.
Some points on how it works
Here comes the question "How is Snapchat score calculated?" As people are constantly using the app, the platform obtains benefits. This leads to something new beneficial factors to the Snapchat company by discovering videos, chatting with multiple users, interacting with others and so on.
Another form of gamification is these scores translated into Snapchat trophies. By participating in the app, like sending snaps, you can unlock the trophies.
The company gets engaged and interacted with by the snap chatters who love checking the scores on friends' profiles.
Learn about- How to Know Someone Blocked You on Snapchat? [2022]
How to find your Snap Score?
You can find your Snap Score by the following steps
1. Open- Firstly, install Snapchat on your Smartphone and open the app
2. Profile icon- Now click on your profile, and if you find a Bitmoji at the top left to make a, click on that icon

3. Find the number- Now, you can see a number under your Snapchat name and username. And this is your Snap score
4. Pop-up– You can see a pop-up box by clicking on your snap score. The box displays two numbers: the messages you sent and received. Your Snapchat score is always more than the sum of sent and received snaps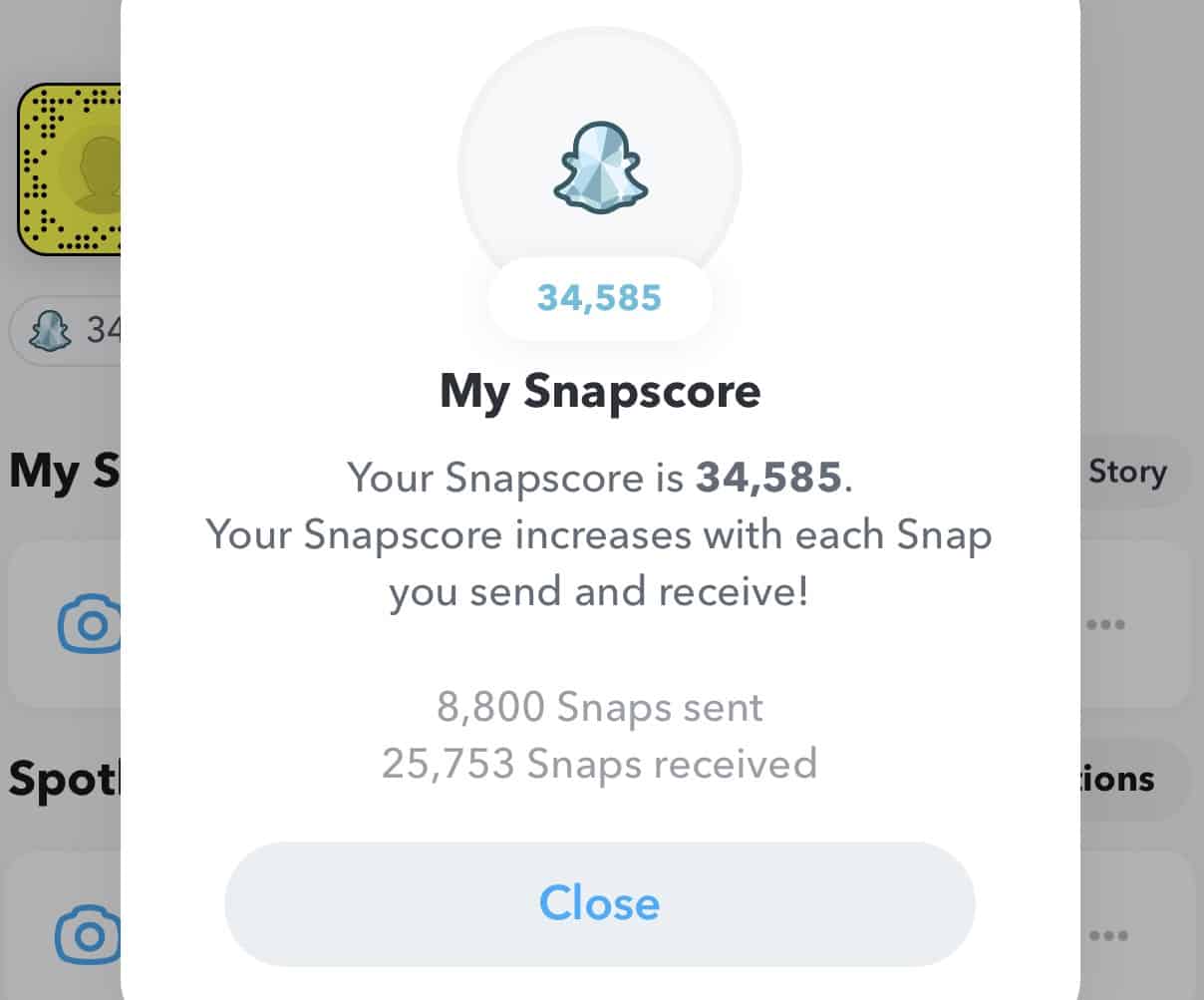 Find your friend's snap score.
Bu looking at your friend's profile, you can compare your score with others as many of them are competing. Thus You can find your friend's snap score by using the following tricks.
1. Chat page- On your, Snapchat, open the "chat" page by swiping left
2. My friends- On the top left corner of the screen, click on your profile icon and "My friends". By doing this, you can view your friend's list and select anyone's profile icon to view their scores. Hit the Bitmoji icon directly to check their Snapchat score.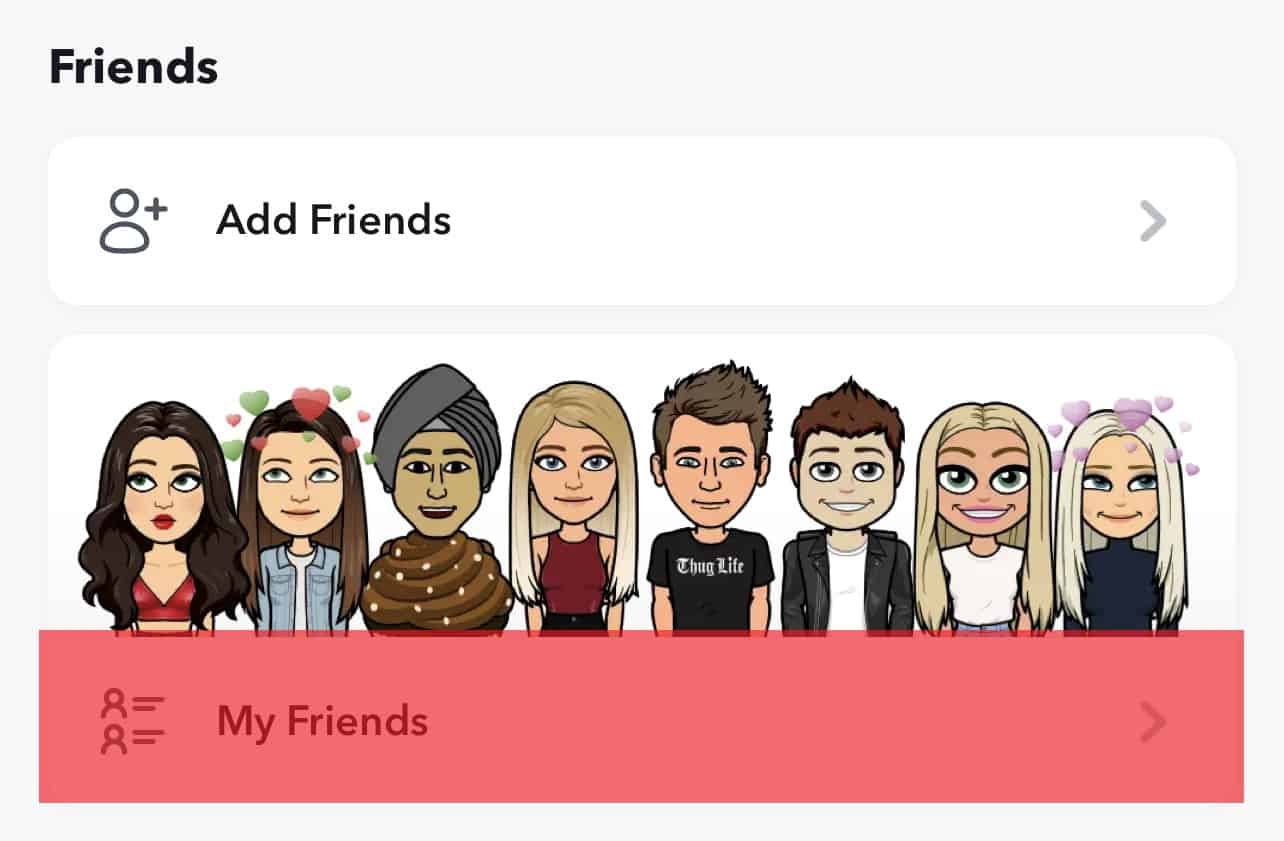 3. Snapscore- Under the username, you can see a number written, and that number is called the snap score
How is the Snap score calculated?
The Snap score is determined from many parameters, as we already mentioned. Some parameters affect your snap score after observing the app by social media analysts. So to increase your Snap score, you also need to stress these parameters.
1. Number of snaps sent and received
The snap you have sent and received is directly proportional to your snap score. Snap Score affects a lot not just with this number but also with the frequent increase of those number
2. Number of posts and their views
To reflect your interactivity on the app, Snapchat has made the snap score. Using the story features, you can still increase your snap score even if you are not sending and receiving apps. Increase your Snap score by posting snaps on your story. And your count of viewing is also accepted to improve your Snap Score
3. Discover videos
Increase your Snap score by discovering the number of videos on Snapchat. In case you are not sending or receiving snaps, you are allowed to interact with the "Discover" feature
4. Number of friends
Were you not having enough friends on Snapchat? It's Good enough to increase your score. You are allowed to make many friends to get a good number of Snapchat scores.
Snapchat counts the number of friends added to your friend list. So if you care about getting a snap score, concentrate on making more friends
5. length of Streaks
Increasing your score by making streaks is a pretty simple way. It is the best possible way because you are already interacting with your friends. So the higher the number of streaks higher the snap score
6. Bonus points while coming back
This relates to everyone those who use the app and those who rarely use it. If you start using the app after the break, Snapchat gives you some bonus points. So it is quite like a welcome gift.
Learn about- How to Stream Facebook on Xbox One? 2022
How to get your Snapchat Score up?
You need to use the app if you want to Score up your Snapchat. You can break records in no time when you put in some dedication. So using the app as much as possible is the best way to increase your score.
Some Common misconceptions about adding Snapchat scores are essential things to know.
Your Snapchat Score can get increased by sending video and photo snaps
Extra points are not provided for sending the same Snap to multiple users. So to get the point, you need to send a unique Snap
Know about Snapchat trophies?
One of the trending benefits of Snapchat scores in the past was unblocking trophies. And it is used as a badge system to reward users for using this app.
To use charms, Snapchat has removed this feature, unfortunately. Between two Snapchat accounts, these are individual icons representing a special moment. And this changed everything from zodiac sign to Bitmoji preference. View your charms on your group profile which is kept private, and tap to see how much have you earned
Talks about Snapchat scores online
Some websites say, "Add thousands of points to your Snapchat score" to increase your scores in a minute. Never believe them because there are no third-party apps or websites to modify your Snapchat score. Your Snapchat score can be increased by only using this app, so there are no cheat codes for these features.
How to update Snapchat Score?
In the above paragraph, we discussed How is Snapchat score calculated and here we guide you on their update. Don't worry about losing your points if your Snapchat score is not updating. Regularly using this app and have not noticed a change, try out these steps to fix it.
1. Check whether your Snapchat is updated to the recent version
2. Snapchat may have some technical issues, so wait a few hours. and if that happens, restart your phone and check the score again
3. In the worst-case talk to Snapchat support so they can help you using some troubleshooting methods
Also have a look at this article- How to Get Facebook on Samsung Smart TV?
Final words
I hope we have a clear explanation of how is Snapchat score calculated. Better fun is waiting on your Snapchat, so dont forget to score points by using this app. Simply beat your friends with your high score by staying active and adding friends to the app. Visit our other articles to know more about apps. Thank you.