If you are already a Kodi user, you will have hundred of Add-On options available for Kodi, But how many of them will be reliable to use as Kodi Add-On. With the existence of Lobo Kodi Build it is very much reliable. Here, you are going to see a step-by-step guide on how to install Lobo Kodi Build.
Build- A Must
A build is a must to know if you have never used Kodi ever before.
A build is a package, downloaded from a repository or a wizard, a bundle of Add-Ons and Builds. These builds come with pre-installed Add-Ons, Skins, and Settings on your device…
What is One National Portal Repo?
One Nation Portal is a third-party Kodi repository that has a collection of more than 20 builds like Lobo Build, D's Build, Rampage, etc. Being one of the oldest repositories, it is a humungous source of builds and add-ons. This is because the build One Nation offers pre-loaded add-ons and Builds with a hassle-free experience.
As you already know, Builds are pre-configured files with add-ons, skins, customized settings, and Layouts. Choose your Desired build that you think works better for yo from One Nation Portal Repo and install it on your Kodi.
Read  Ultimate Whitecream Add-on on Kodi
What is Lobo Kodi Build?
Lobo is one of the newer Kodi Builds and belongs to "One Nation Portal". Lobo Kodi Build has a User-Friendly Interface that makes it a unique build. This Build has a large inventory of TV Shows, Movies and Documentaries, Live TV, Comedy, etc. Lobo Build helps in streaming Lobo content without Buffering Issues.
Lobo build is a package of High-quality Add-Ons, hence the large size. The most important key feature is it automatically finds Best and high quality working links for your favorite content even through dead links. It supports Real Debird Integration for High Quality Links like 720p and 1080p.
Lobo Kodi Build has Add-Ons like The Lab, Toon Town, Rising Tides, Yoda, Monster Munch, Astroplane, etc.
Also, Read   Magic Dragon Add-On on Kodi
Prerequisite to Install Lobo Kodi Build on Kodi
To begin with, "Turn On" the unknown sources to allow third-party applications.
1. Open Kodi on your device and go to the Home Screen of Kodi.
2. On your top left corner of the screen, Go to the cog-like "Settings" tab and toggle Unknown sources.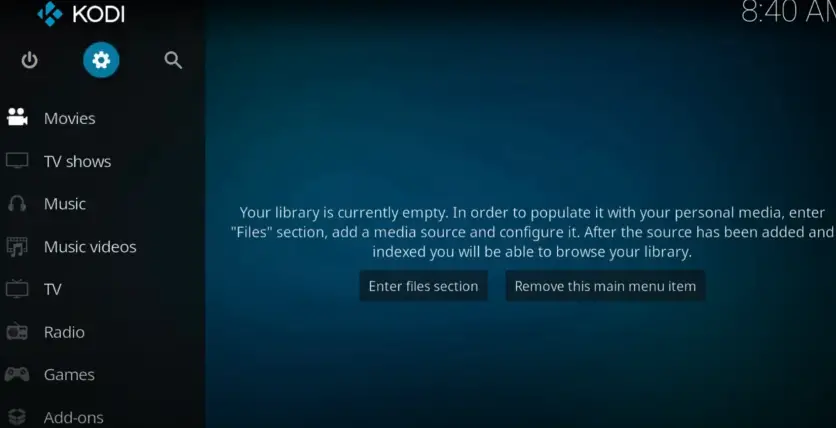 3. Next to the Profiles option Click "System" and choose "Add Ons". Now  Turn on the "Unknown Sources" below the Show Notification tab.
4. Hover back to the Previous screen of your Kodi, you will find "Add ons" below the Power Savings option.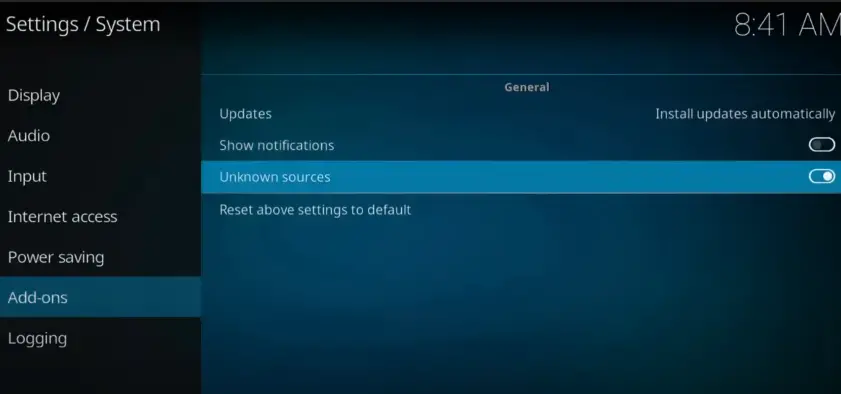 5. You will get a warning pop-up window on your screen to access personal data. Click Yes.
Check out How to Install Kodi Bae Repository
How to Download and Install Lobo Kodi Build on Kodi?
1. Scroll over to "Settings" on your Kodi Home Screen.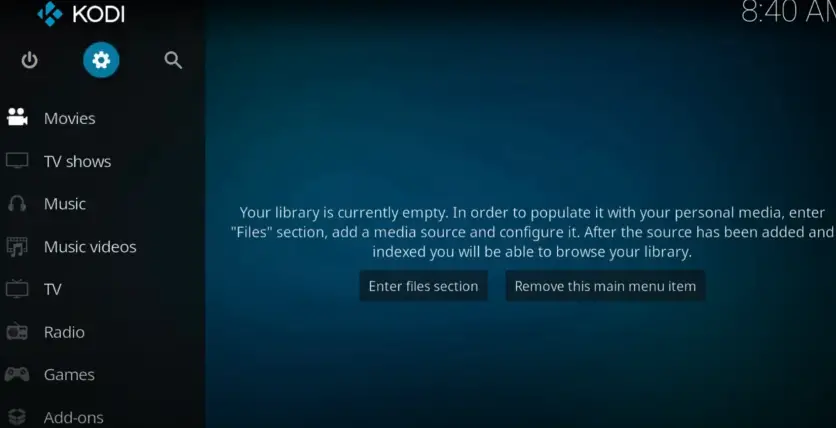 2. Hover to the "Systems" and click "File Manager" next to the event log.
2. Then click the "Add FileSources" tab and in that click none.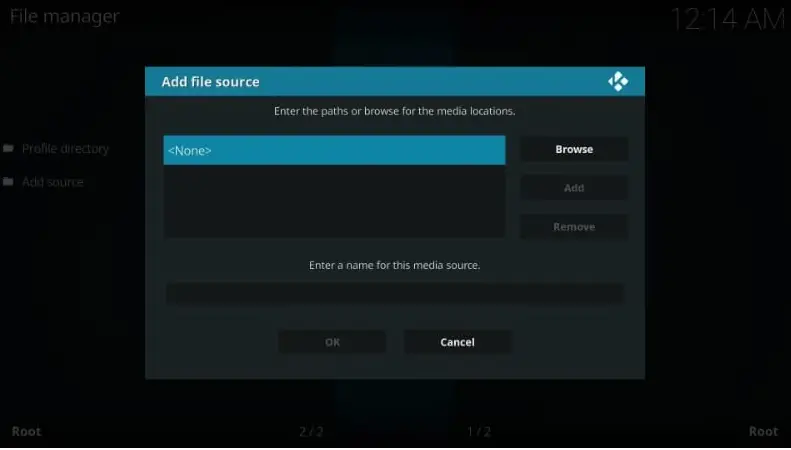 3. Type the address in the Address bar and Name in the Name bar as "One Nation" and Click ok.
4. On the Home Screen of your device Click on the "Package icon" in the top left corner of your screen.
5. In the next menu, click "Install from zip file" under the Add-Ons menu.
6. From the pop up choose your File "One Nation".
7. From the next pop up screen options, choose "repository.OneNation.zip". Make sure you choose the latest version of the Lobo Kodi Build.
8. Your "One Nation Repo" will start installing. Wait for some time.
One Nation Portal Installation
9. Again go to the "Add On" menu and select "Install from Repository" below the Recently Updated tab.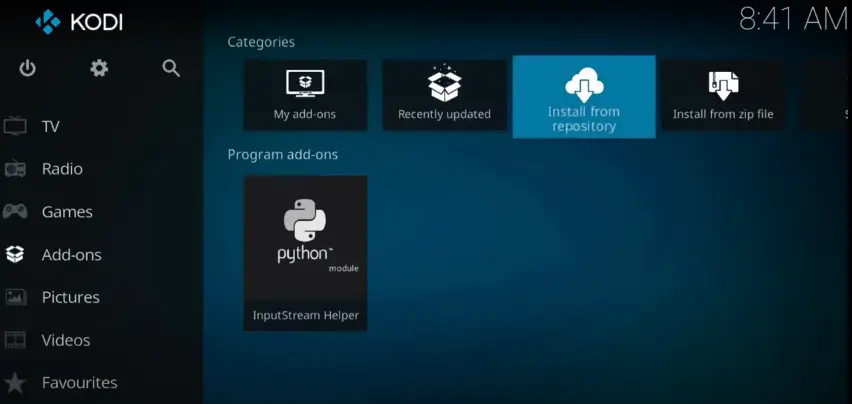 10. From the already added repository choose "One Nation Repo" below all Repositories.
11. You will see the "Program Add Ons" option below Picture Add Ons. Select it.
12. Choose "One Nation Portal" from the Program Add Ons that are already available and click Install.
13. Once you click the Install option below in the right corner, the One Nation Portal will start installing in a Go.
14. Choose "Program Add Ons" under "Add-Ons". Now click "One Nation Portal" 
15. Here click "One Nation Portal". You could choose the Fresh Install or Standard Install. you can prefer Standard Build because if you have already reset our Kodi to Original Settings.
16. On the next screen, Click "One Nation Portal Builds".
17. Here Choose "Lobo Build" next to Kashyyyk Build.
18. You could choose the Fresh Install or Standard Install. you can prefer Standard Build because if you have already reset our Kodi to Original Settings.
19. Lobo Kodi Build will start downloading and will install it after the download.
That's it, you have now successfully installed Lobo Kodi Build. This installation should work fine. If it does not work properly, Try updating the Build and Kodi.
Wrapping-Up:
Lobo Kodi build is one of the Exciting builds for any Kodi user as it has a lot of Live TV, Movies, etc. The installation given above is easily done as simple as ABC. If you have other Builds in mind, do share with us.
Thanks for reading this post…
You may also like, Install Covenant Add-On on Kodi
For any Further Suggestions, share your reviews in the comments below…