With numerous Add-Ons available for Kodi like DoG Bullocks, how would you like if you are allowed to download all Add-Ons, Interface? In this article, you are going to see an easy step-by-step guide on how to download and install the Magic Dragon Add-On on Kodi.
What is Magic Dragon Add On?
The Magic Dragon Add-On is one of the best Working Add-Ons of recent times. Magic Dragon Add-On is a Multisource Video Add-On that offers On-Demand Movies and Shows. It permits users to Stream Online as well as Offline all at once with a single click that is a treat for Binge watchers and Movie Addicts.
Magic Dragon Add-On is a great alternative or successor of The Dog Bollocks Add-On. In short, the dog Bollocks Kodi Add-On has been rebranded as "Magic Dragon" Add-On. It is not only rich in providing media sources but also faster in streaming content.
Categorization of genres and more specifically it provides details like Brief intro, 4K Movies, Documentaries, Kodi Channels, and Catch up TV, etc. Magic Dragon has utility categories Like Movie Search, Pair with Open Load Service, Real Debird Integration, etc.
This Add-on has a Simple Interface, User-friendly Navigation and a good-looking Layout lets you stream your favorite content hassle-free. Magic Dragon Kodi Add-On offers Buffer Free Streaming. Magic Dragon Add-On has multi Scrappers to scrap the best content over the web in HD Quality. The Magic Dragon catalog is well organized and categorized labels like Genre, Years, and so on
Prerequisite to Install Magic Dragon Add-On on Kodi:
To begin with, "Turn On" the unknown sources to allow third-party applications.
1. Open Kodi on your device and go to the Home Screen of Kodi.
2. On your top left corner of the screen, Go to the cog-like "Settings" tab and toggle Unknown sources.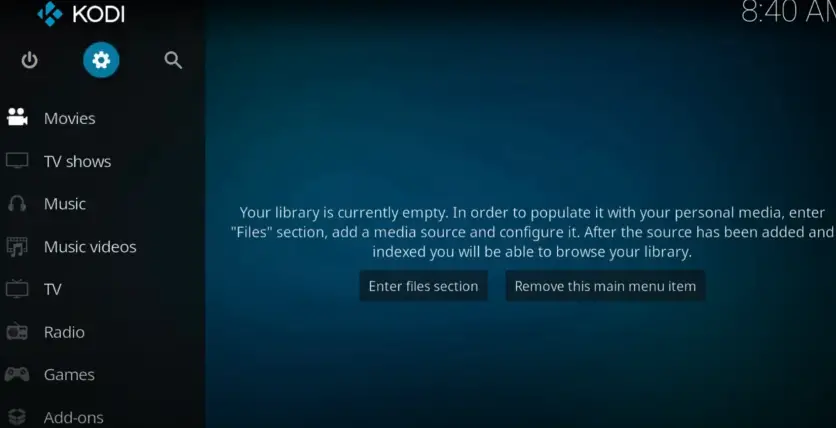 3. Next to the Profiles option Click "System" and choose "Add Ons". Now  Turn on the "Unknown Sources" below the Show Notification tab.
4. Hover back to the Previous screen of your Kodi, you will find "Add ons" below the Power Savings option.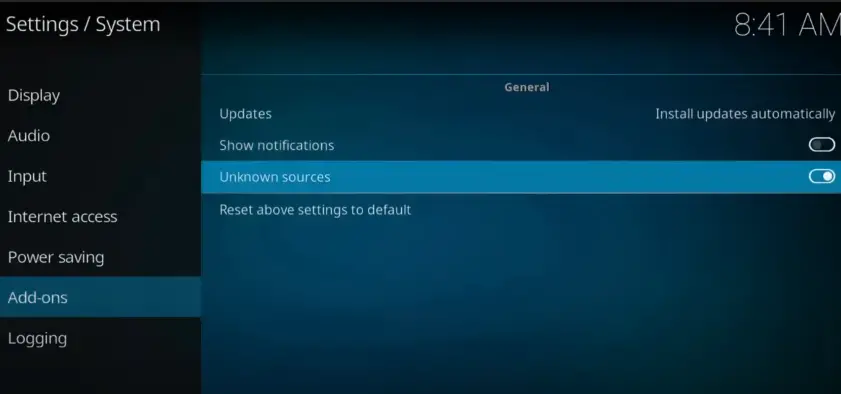 5. You will get a warning pop-up window on your screen to access personal data. Click Yes.
 How to Install Magic Dragon Add-On on Kodi?
1. Scroll over to "Settings" on your Kodi Home Screen.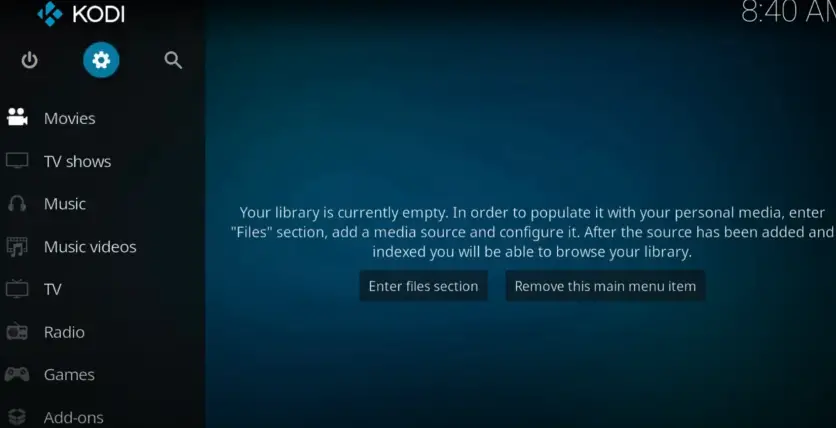 2. Hover to the "Systems" and click "File Manager" next to the event log.
2. Then click the "Add FileSources" tab and in that click none.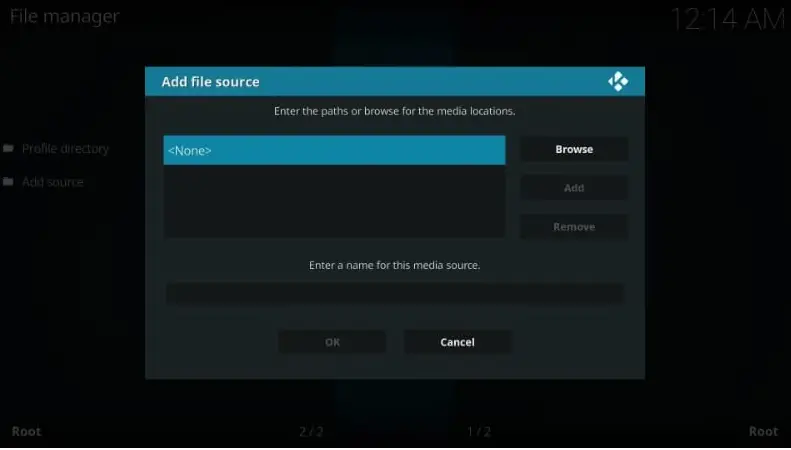 3. Type the address in the Address bar and Name in the Name bar as "Ruby" and Click ok.
4. On the Home Screen of your device Click on the "Package icon" in the top left corner of your screen.
5. In the next menu, click "Install from zip file" under the Add-Ons menu.
6. From the pop up choose your File "Ruby", the name given.
7. From the next pop up screen options, choose "repository.diamond.wizarrd-repo.zip". Make sure you choose the latest version of the Magic Dragon Add-On.
8. Your "Diamond Build Repo" add on will start installing. Wait for some time.
9. Again go to the "Add On" menu and select "Install from Repository" below the Recently Updated tab.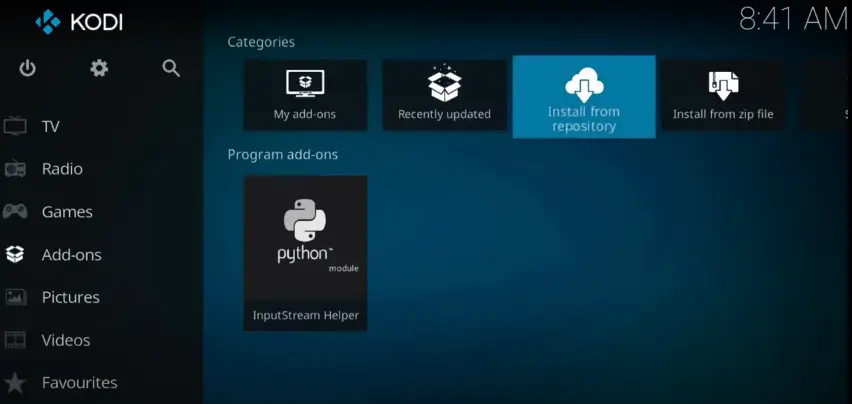 10. From the already added repository choose "Diamond Build Repo" below all Add-On Repository.
11. You will see the "Video Add-Ons" option below the Services tab. Select it.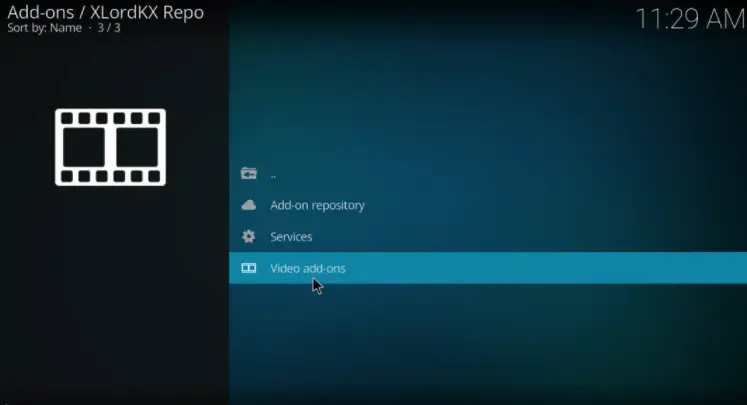 12. Choose "Magic Dragon Add-On" from the Video Add Ons that are already available and click Install.
13. Once you click the Install option below in the right corner, the Magic Dragon Add-on will start installing in a Go.
14. After the installation is complete, You will see a message as "Magic Dragon Add-On" installed on the top right corner.
15. Now, Go to Video Add-Ons and launch "Magic Dragon Add-On".
That's it, you have now successfully installed Magic Dragon Add-On on Kodi. This installation should work fine. If it does not work properly, Try updating the Build, Magic Dragon Add-On, and Kodi.
Related Post Install Neptune Rising Add-On on Kodi
How to Set Up Magic Dragon Add-On on Kodi with Real Debird?
As we already we need a Real Debird Account to stream Magic Dragon Kodi Add-On. Let's see how to set up a Real Debird account with Magic Dragon Kodi Add-On.
Before setting up, you need a real debird account? Yes, you need it. So sign Up first.
Real Debird Account Sign Up:
1. Go to the official website and click sign up on the top right of your screen.
2. Enter your personal details like Name, DOB, E-Mail, Password, and many more on your sign up window.
3. Give Sign Up. Then you will receive a mail from Real Debird asking you to activate your account.
That's it, you have successfully Signed Up.
Now let's get started on setting up.
1. Launch Kodi and hover to "Settings" next to the package icon.
2. Here select "System" next to Profile Settings.
3. On the bottom left of your Kodi screen, click "Basic". Keep clicking until it changes to "Advanced".
4. Select "Add-Ons" next to the Power saving option in the left sidebar.
5. In that choose "Manage Dependencies" next to Show Notifications.
6. Keep Scrolling down till you find "URLResolver".
7. Click URLResolver and give "Configure".
8. Choose Universal resolvers on the pop-up screen and scroll till u find Real Debird.
9. In the Accounts tab Toggle "Enable Real Debird" and also enable "Authorize Real Debird".
10. You will see a Prompt with code, enter the code in the browser by clicking on the link in the prompt.
You are now done with Set-Up.
Wrapping Up:
You have now successfully installed "Magic Dragon Add-On" on Kodi and ready to enjoy streaming your favorite shows on High Definition quality. Enjoy Kodi with this amazing Magic Dragon Add-On and stream your own Home Theatre App in the comfort of your homes.
Thanks for reading this post…
You may also like, Covenant Add-On on Kodi
For any Further Suggestions, share your reviews in the comments below…