Even though numerous Add-Ons and Builds are available for Kodi, Not all have a User-Friendly interface. But when it comes to Misfit Mods, Build it very much Friendly in terms of Interface and Layout. In this article, you are going to see a step-by-step guide on how to download and install Misfit Mods Build on Kodi.
What is Misfit Mods Build?
Misfit Mods Build is the most popular Kodi Build and has a simple and User-Friendly Interface. Misfit Mods Build has a large inventory of TV Shows, Movies and Documentaries, Live TV, etc. It helps in streaming content without Buffering Issues at High Quality.
Misfit Mods build is specially designed to work on Platforms like Firestick or Fire TV, which is a low spec Device. It comes from a Misfit Repository, and it is a super lightweight build. Misfit Mods has several Kodi Add-Ons like Death Star, The Magic Dragon, Deceit, Bennu, etc.
Initially, the user interface of Misfit is a bit complicated but when you start exploring, it only takes a few minutes to get used to it. Misfit Mods Kodi build has been around for quite some time and it is considered one of the best Builds of Kodi.
It has an Inventory of Top range Add-Ons and supports Trakt and Real Debird account integration.
Read How to Supremacy Repo on Kodi: Definitive Guide
Prerequisite to Install Misfit Mods Build on Kodi
To begin with, "Turn On" the unknown sources to allow third-party applications.
1. Open Kodi on your device and go to the Home Screen of Kodi.
2. On your top left corner of the screen, Go to the cog-like "Settings" tab and toggle Unknown sources.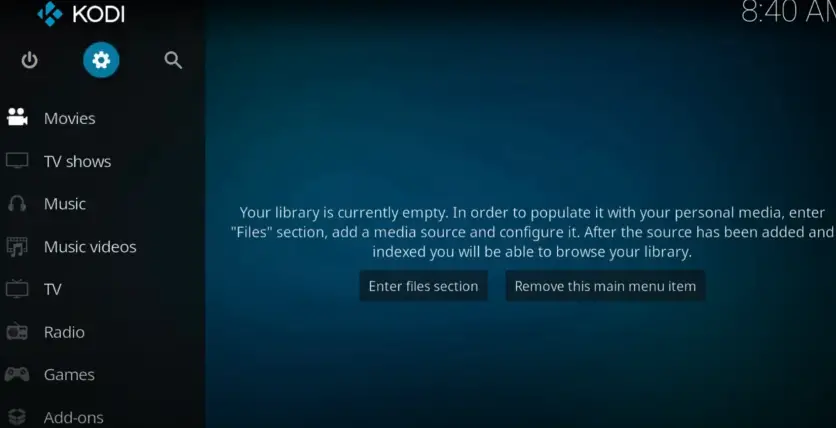 3. Next to the Profiles option Click "System" and choose "Add Ons". Now  Turn on the "Unknown Sources" below the Show Notification tab.
4. Hover back to the Previous screen of your Kodi; you will find "Add ons" below the Power Savings option.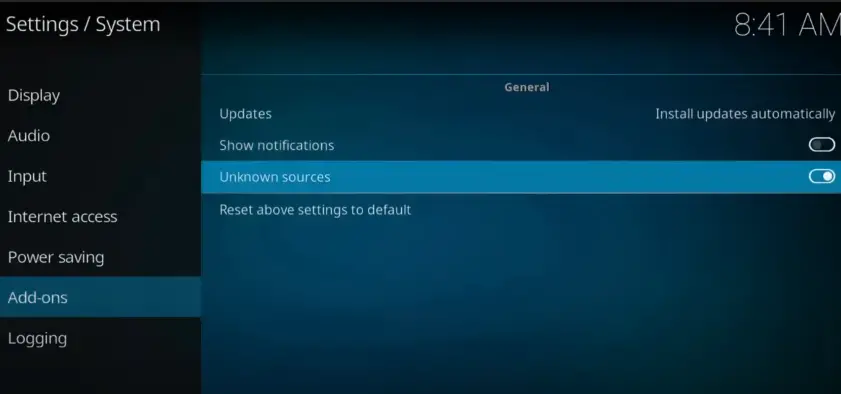 5. You will get a warning pop-up window on your screen to access personal data. Click Yes.
Check out Install Neptune Rising Add-On on Kodi
How to Download and Install Misfit Mods Build on Kodi?
1. Scroll over to "Settings" on your Kodi Home Screen.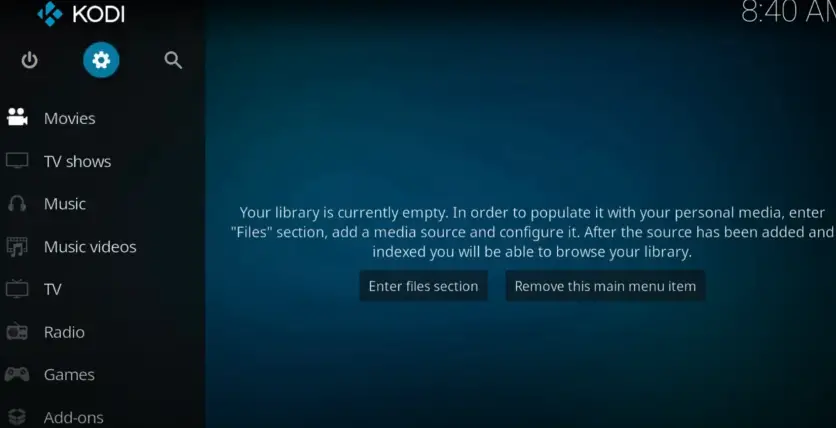 2. Hover to the "Systems" and click "File Manager" next to the event log.
2. Then click the "Add FileSources" tab and in that click none.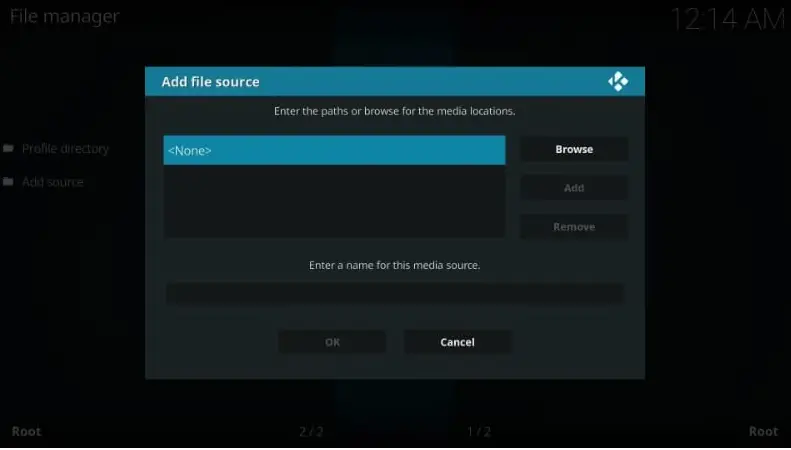 3. Type the address in the Address bar and Name in the Name bar as "mm" and Click ok.
4. On the Home Screen of your device Click on the "Package icon" in the top left corner of your screen.
5. In the next menu, click "Install from zip file" under the Add-Ons menu.
6. From the pop up choose your File "mm".
7. From the next pop up screen options, choose "repository.misfitmods zip". Make sure you choose the latest version of the Misfit Mods Build.
8. Your "Misfit Mods Build" add on will start installing. Wait for some time.
9. Again go to the "Add On" menu and select "Install from Repository" below the Recently Updated tab.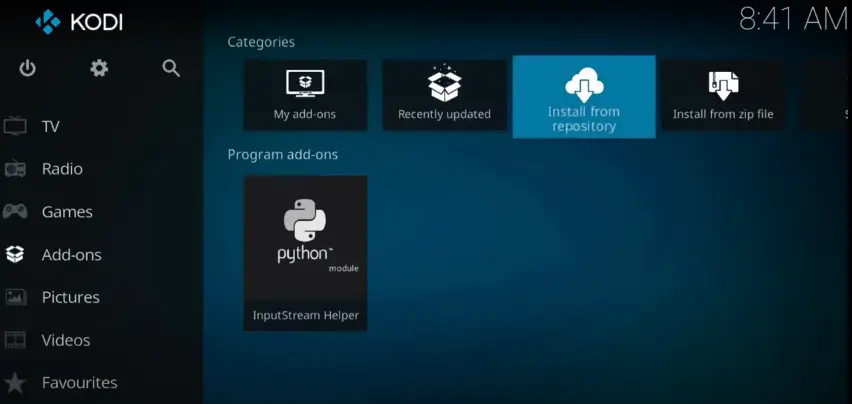 10. From the already added repository choose "Misfit Mods: Repository" below all Repositories.
11. You will see the "Program Add Ons" option below Picture Add Ons. Select it.
 Misfit Mods Wizard Installation:
12. Choose "Misfit Mods Wizard" from the Program Add Ons that are already available and click Install.
13. Once you click the Install option below in the right corner, the Misfit Mods Wizard will start installing in a Go.
14. Choose "Program Add Ons" under "Add-Ons". Now click "Misfit Mods Wizard" and then Chef Builds.
15. Here click "Misfit Mods Build". You could choose the Fresh Install or Standard Install. I prefer Standard Build because we have already reset our Kodi to Original Settings.
16. After the installation, Launch "Misfit Mods build" on Kodi.
That's it, you have now successfully installed Misfit Mods Build on Kodi. This installation should work fine. If it does not work properly, Try updating the Build and Kodi.
Misfit Mods Build Not Working, Why?
You could also try other methods to make the Misfit Mods build work properly.
Try to "Force Stop" the Misfit Mods build and Restart it again.
Uninstall and Reinstall the Misfit Mods build.
Similar Post How to Supremacy Repo on Kodi
Wrapping-Up:
You have now successfully installed "Misfit Mods Build" on Kodi. Use Trakt Integration and Real Debird with Misfit Mods Build to stream anything you desire in excellent Quality and Buffer Free.
Thanks for reading this post…
You may also like, How to Install Ares Wizard on Kodi
For any Further Suggestions, share your reviews in the comments below…